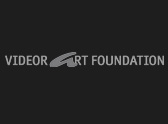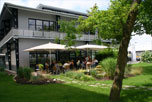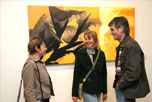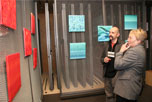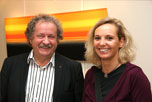 Videor Art Foundation
Collaborations


The Videor Art Foundation is interested in collaborations with institutions from the media field and has worked on a project-specific basis with a number of institutions including the Center for Art and Media Karlsruhe (ZKM), Stanford University and Stuttgart Media University (HdM).

In partnership with ZKM Karlsruhe it staged the exhibition "CTRL(SPACE) - Rhetorik der Überwachung von Bentham bis Big Brother" ("CTRL (SPACE). The Rhetoric of Surveillance from Bentham to Big Brother". The show encourages creative, anxiety-free and open-minded engagement with the subject of video surveillance and was well received internationally. The Videor Art Foundation also supported the interactive sound and video installation "Web of Life" by Jeffrey Shaw and Michael Gleich at the Center for Art and Media Karlsruhe

The Videor Art Foundation is a member of the Hessen and Rhineland Palatinate Regional Association of Galleries and participated a couple years in the "Kunst privat!" ("Private art!") initiative, which is staged annually by the Hessen Economy Ministry and the Ministry for Science and Culture. On two days every year companies present their art collections to the public, offering insights into their collecting activities on guided tours.


References and participations in exhibitions


Hessen Ministry for Science and Arts


Hessen Economy Ministry


Center for Art and Media (ZKM), Karlsruhe


Stanford University, California


Pratt Institute, New York


Stuttgart Media University (HdM)


Membership of the "Hessen and Rhineland Palatinate
Regional Association of Galleries"


"Kunst privat!" ("Private art!"), Hessen Ministry for
Science and Arts.

"Web of life" interactive media artwork by Jeffrey Shaw


"{Crtl} space", exhibition at the ZKM Karlsruhe


Frankfurt International Book Fair



nach oben