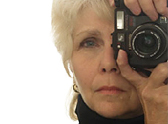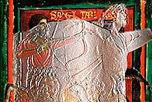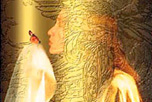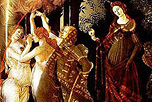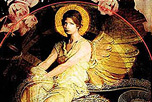 Dorothy Simpson-Krause
"My process is very intuative and experimental, and many pictures never get done. I put myself into a state of suspended judgement and push the border far enough to make me see something that leaves me breathless, and then I know that I found something that is worth further developing."


Career


Professor for computer graphics at the Massachusetts College of Art, Boston.

1994 Foundation of the Unique Editions, a group of US-american artists, which set the goal to introduce digital pictures into the world of fine arts.

Experimental collages, which develop on the base of existing historical and contemporary pictures or scanned and digitally changed photos. Prints are getting done on rough hand-made paper or canvas. Final addition of gold leaf, modelling paste, cloth etc. leaves a touchable, light attracting coat on top of the toner.


Exhibitions


Gallery 911, Indianapolis


Wellesley College, Boston


The Center for Creative Imaging, Camden


IRIS Graphics Inc., Bedford


The New England School of Photography, Boston


The University of Massachusetts, Lowell


Salem State College, Salem


The University of Southern Maine, Portland


Digital Equipment Corporation, Marlboro


DigitalART Gallery, Frankfurt



Publications


The Ultimate Guide to Painter


Photoshop f/x


Computer Graphics 2: The Best of of Computer Art and Design


Fractal Design Painter


and many more...
top