Home
/ Current Exhibition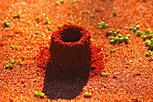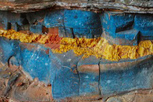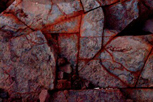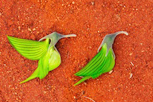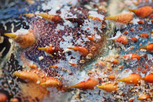 Gunar Mayer
"A CLOSER LOOK"



Vernissage: 14.03.2013 at 6.30 pm



Gunar Mayer is still sticking to his topic, the panorama technique. After maxing out the limits of picture stitching in his last exhibition and representing the whole spectrum of the human visual field, he is focusing on details now.
During his trip to Australia in 2011, he concentrated his complete attention not to the obvious wideness of the continent but got his eye on the macro level instead.
Thereby Mayer was picturing natural things of the various fauna and wildlife. He also let reflect luminous sceneries in themselves.
The exhibition "A closer look" is presenting the artists sight on the richly coloured, formed and complex world of Down Under.

Gunar Mayer born in Tiengen/South of Baden Württemberg Germany in 1972, completed his teaching profession studies in 1999, followed by the studies of Social profession in Freiburg in 2001. The artist is dealing with digital photography since 1987. In 2012, transfer to DSLR format. His works could be seen in single- and group exhibitions mainly in the Swiss area so far.

Opening: Dialogue with the artist

top